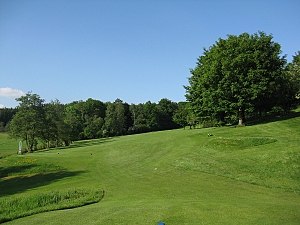 This is a seriously unique course that places high demands on club and shot selection and will hit back hard, if approached carelessly. But it also rewards good golf with spectacular results. The property is very undulating and downright mountainous in places, so even the world's worst designer would be hard-pressed to keep excitement and quirk out of the holes. There is no shortage of drama and no hole that isn't loads of fun to figure out.

Despite the very robust and rough design, the course is presented in a jaw-dropping condition. It all starts with the surprisingly good soil. While it may not be entirely sandy, it is absolutely ground-game worthy and can handle a severe battering of rain. And the immaculate and blazingly fast greens are an ingenious counterpoint to the in-your-face type of challenges of the long game. Not that there isn't any subtlety to it: the fairway bunkers are a masterclass of restraint and yet so strategically placed that they punch well above their weight.

Unfortunately there are also a couple of annoying walks to be bemoaned. The site is severe and holes 1 and 16-18 are disconnected from the rest. Luckily the designers haven't fallen into the trap of forcing returning nines onto the land, so the stretch between 2 and 15 is tolerable with a little spike of clambering around the turn. Ultimately this is what keeps Varmert off the top echelon of bucket lists, but the fantastic greens and thrilling shot values can hold their own in some pretty lofty company.