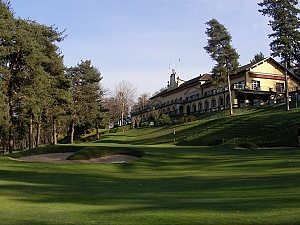 Italy has a number of Golden Age courses founded by British expatriates and this is one of them. While the undulations are not as severe and there appears to be more room to play than on courses with a similar pedigree, it is actually much more difficult due to the greens. They are very slippery, undulated and small, so lackadaisical putting will be punished and approaches need to stay below the hole.

The course is situated high above Como on a wooded plateau with occasional mountain views. It is one of the few tolerable venues in the Italian summer due to its altitude of 1200 meters and the shade provided by its many trees.

Villa d'Este has championship qualities, but it does not fully convince in the areas of fun, strategic play and scenery. The best views are actually from the clubhouse terrace and the most impressive sight is the building itself.