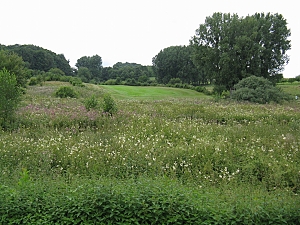 Considering its remoteness this venue is surprisingly popular. The scenic views and affordable greenfee may be responsible. The course is partly on top of a plateau, but also plays down into a valley, so undulations are ubiquitous.

Some holes are quirky, some have nice, but not overly spectacular views and some have a little strategic interest as well. However, there is very little ground game to be had and the greens, while quick enough, can be a little bumpy. Short game lovers will not be overly impressed in general and by the green surrounds specifically.

Although the routing is a bit awkward, what with four par 5s in six holes and a lot of criss-crossing about the site, it does deliver some excitement and keeps the player on his toes. Alas, the weakest holes come towards the end, especially #18 is a major let-down after the supremely difficult 17th.