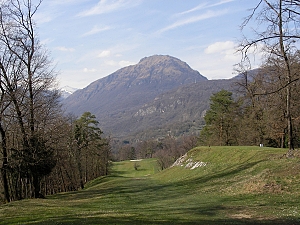 This is the second oldest Italian golf club, dating back to 1907. There were 9 holes until 1965, when John Harris redesigned the course as a full 18 holer. It is set in the Alpine foothills close to Lago di Como, where Britains were frequently spending their holidays.

The routing is accordingly old-fashioned and presumably not far off the original design style. In other words the holes are short, tight and full of strategic interest. While there is no shortage of wildly undulated (and somewhat penal) rollercoasters, it is a playable track for anyone with a half-decent game and conditioning. The views are really good as well.

The intimacy and the complete and utter lack of championship ambitions make this one of the better kept secrets in Italian golf.