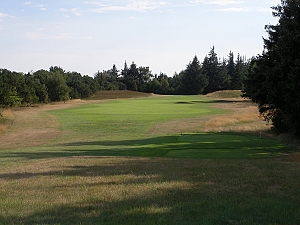 This heathland course has championship character, the back markers are a whopping 700 meters longer than the members' tees. However, the natural setting is nice enough to make the round enjoyable for everyone.

The championship ambitions of the routing preclude too many quirks and twists, so the course plays relatively straight-forward. To spell it out: it is a bit repetetive. Other than that Esbjerg is a great test of golf, turf and conditioning are top notch and there is often a good breeze coming in from the sea.

Adjacent to the Marbækbanen there is another 18 hole course called Myrtuebanen.