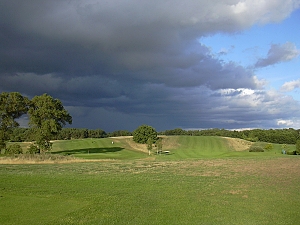 A 36 + 9 hole resort on the captivating island of Usedom. One of the best places for hardcore golfers, because unlimited golf can be had on the cheap for guests of the superb hotel.

Despite the proximity to the sea the two courses are not links. Other than that they offer very entertaining and sometimes spectacular golf on a natural site with mild undulations.

Integration of golf and hotel into the natural surroundings is exemplary. High quality and unspoilt, this is how resort golf should be. The one point to criticise is that there are too many short holes and perhaps too many holes altogether for the site. The remoteness of the place does, however, absorb much of the bustle.