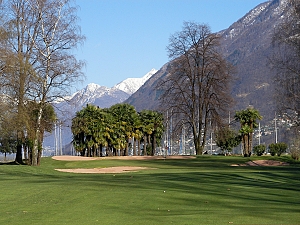 A classic course dating back to the late 1920s, which today probably owes more to the 1957 modifications by C. K. Cotton than to Gannon's original layout. Rumors of a Colt / Alison involvement in the 1930s are currently unsubstantiated.

Patriziale Ascona, to use its full name, occupies a picturesque, pine-studded peninsula at Lago Maggiore. Despite the general flatness of the terrain the routing is sound and allows uninhibited play. Conditioning is excellent year-round. Real class, but could do with a bit more drama here and there.

The plasma screen on the first tee showing the names and handicaps of everyone lined up to play is a bit cheesy. Still, the course has managed to retain its classic feel.